Welcome to St. Michael's Alumni Page. We continue to expand our efforts in reconnecting with alumni from all decades. St. Michael must have thousands of alumni living around the country; working in every type of profession imaginable.
Our hope is to connect them, share memories and bring them back to spend a day at St. Michael. Please complete the below form and contact your friends to do the same.
We aim at a monthly update of a graduation class. Send us your pictures and stories to share with your old friends.
To the graduating class, which wish to remain anonymous, THANK YOU for your donation to St. Michael.
Can your class donate too?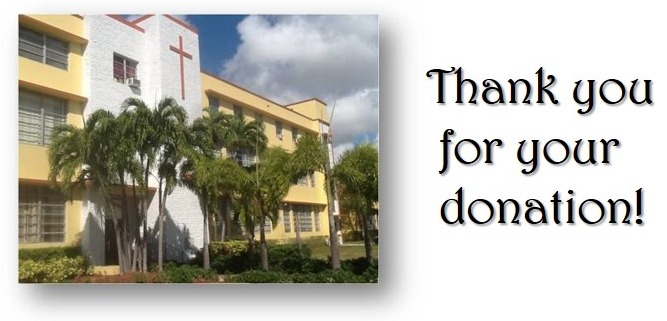 The Class of '89 came back to St. Michael. On January 11, they gathered to remember their days at SMA. Below is a recap of the events leading up to the 30-year reunion.
This past fall, one of our 1989 classmates found herself in the hospital with her dad. In his moment of reflection, he wanted to go to Cuba see his sister, family, and interestingly his school which he missed dearly.
My classmate, Dunia Bushdid-Sabga, began thinking about her own childhood friends, her St. Michael's Family and how she herself wanted to reconnect with all of them.
Shortly after, she started a group chat; adding one by one and each new member continued adding until everyone worked together to find those missing classmates.
Actually, we had 1 classmate that was excellent at tracking down the numbers and many others would make the call to confirm they were Crusaders. We created a small committee to organize an eventful evening, gather memorabilia, and set a date.

The WhatsApp chat was a great conduit to connect everyone.
Those first few weeks were intense. Imagine 65 classmates texting pictures, laughing, sharing memories of SMA and trying to keep up everyday with over 1000 texts.
We would not be able to sleep, focus on work or do our family duties....we were all addicted to this chat. Then, via several doodle polls, holidays, family schedules, and just life, we finally set a date for the 30-year reunion at St. Michaels.
WHAT a NIGHT....
Walking into the school for the 1st time in 30 years, through the hallways, into the classrooms, smelling the old SMA smell simply took us back to childhood. Together, we strolled to Mrs. Cobb's 7th grade class (1987), Sister Mary Gil 4th grade portable (1984), and our 2nd grade (1982).
It sparked amazing stories recounted by alumni while in the class that night. We sat in the desks and shared some memories of joy, education, life lessons, and understanding how those shaped us to who we are today. We took the group picture at the Grotto as if we were in 8th grade once again.
Everyone must do it. Everyone needs to reconnect.

What an amazing evening we had on January 11, 2020. Everyone was present. Nothing else mattered in those hours. We hugged, danced, laughed, played games, cried and so many loving emotions came out. After 30 years of not seeing many, it was as not a day had passed by. It felt like yesterday that we all graduated from 8th grade.
We are thankful for the ones that flew in, thankful for the ones that came or made themselves available via video call, thankful for the chat and I am FOREVER THANKFUL to the school (Eduardo Fermoselle), the teachers (Fr. Liam Quinn & Mr. George Briz), and our parents who chose St. Michael's the Archangel Catholic School.
It is a reflection of who we are today.
The Class of 89
Send us your contact information